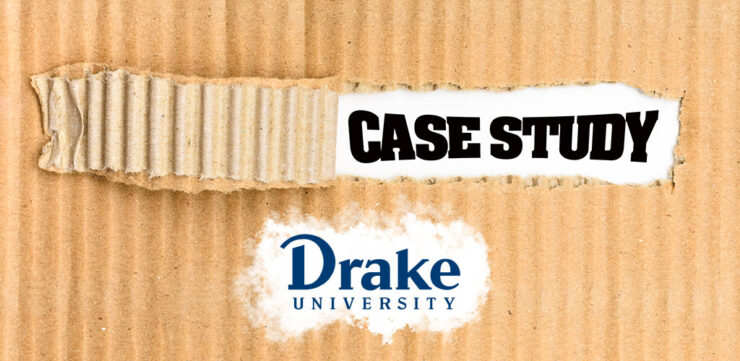 A customisable 360-degree feedback tool and more for Drake University
The Client
Dr Cris Wildermuth is a professor at Drake University specialising in areas of employee engagement, adaptive leadership and personality in the workplace. As part of the Drake University Master of Science in Leadership Development course she coordinates, Cris introduces students to a 360-degree feedback tool and supports them in its application.
The Challenge
When looking for a 360-degree feedback tool to use with students, Cris' key requirements were the option of customisation, the ability to automatically generate reports to be shared with participants, and a reasonable price.
"While it isn't difficult to find tools that can be customised and generate reports" Cris says, "they are usually so costly that they can only be used for very top-level leaders".
Why SelfStir – the tool
SelfStir was founded on the notion that 360-degree feedback tools and development programs should be accessible for all, not reserved for upper management alone. So it was clear that SelfStir was the solution to Cris' problem.
Beyond cost and ease of use, Cris points to the ability to customise recommendations (and adopt in-built recommendations) as a highlight of the SelfStir tool. More importantly, it is participants' ability to take control of the process that Cris values about SelfStir.
With SelfStir, participants can invite their own raters or reviewers, and they monitor and control whether raters are responding or not. Cris previously used another 360-degree feedback tool which didn't have these features, making the administrative work tedious and very time consuming.
Cris comments, "Any 360 review is administratively heavy because people forget to answer, don't do so in time, misunderstand instructions and the list goes on. SelfStir, however, makes the problem less daunting; we can easily send reminders and instruct participants on how to check their own progress, for example."
Why SelfStir – the people
At first it was the product that caught Cris' attention, but as time went on the quality of the personal customer service and contact began to shine. You can have the best tool in the world, says Cris, but it's only as good as the people help you on the other side of the line.
"Even though I'm just one customer I always felt like I truly matter, not only as a customer, but as a person" says Cris.
In addition to the investment in customer service, Cris also felt the passion with which co-founders Diana Seyouri and Denkine M'Hir run the business. SelfStir isn't only a business however, it's an important tool for improving people's careers and lives. So much so that Cris started seeing SelfStir as more than a neutral "product", she sees it as an important part of how she helps others.
The Summary
As a professor coordinating Drake University's Leadership Development programme, Dr Cris Wildermuth wanted to introduce students to the area 360-degree feedback and needed a tool for hands on experience. Having tried other solutions, Cris knew what she was looking for and SelfStir provided it. But Cris got more than just a 360-degree feedback tool that ticked all the boxes, she was introduced to an ethos, passion and set of values that would play an important role in how she helps students.