Here's an interesting Competitive Analysis Report (image above) showing SelfStir sitting alone in the "Opportunity Area", in the quadrant of high user interactivity and high personal development focused tools for Team Development. We are humble, but seeing this report made us proud.
Below is a Heat Map showing SelfStir as being one of the top players in offering supportive features to users in the feedback process. At SelfStir, we call it our "Development Platform".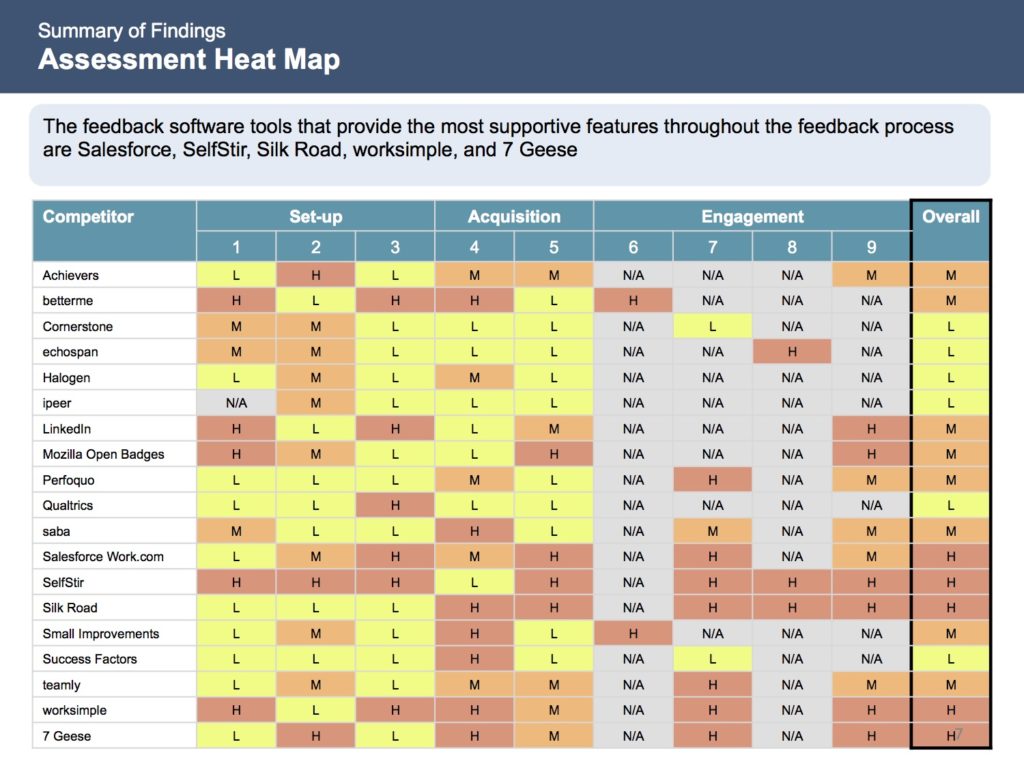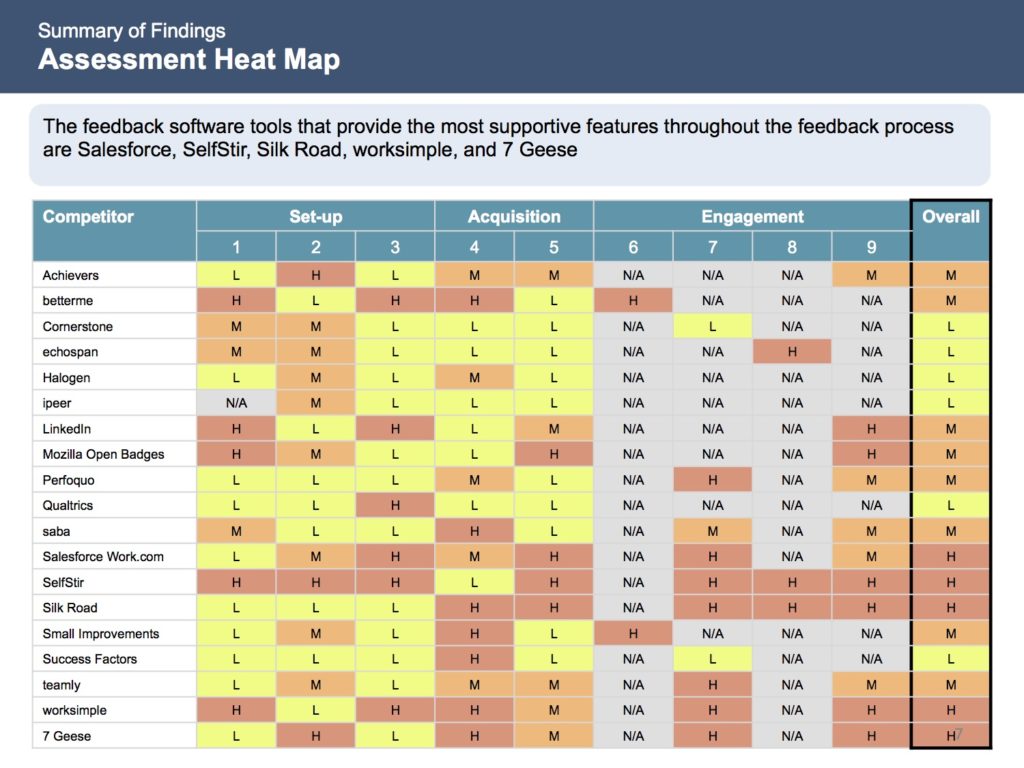 Reference:
Masters Thesis Project: "Integrating Feedback into Teamwork" by Alexandra Krysiak, Carnegie Mellon University, 2014.